Complex Auto Parts Expert Jiuh Ching Industries Hails from S. Taiwan
---
Based in Southern Taiwan's Tainan City, professional CNC lathing and milling cutting
manufacturer
Jiuh Ching Industries Co., Ltd.
is an expert in complex auto maintenance parts. The firm saw a resurgence of profit in its operating model this year, especially their OEM and ODM business for electronics, aerospace, machinery and auto parts industries which has saw stable growth.
Jiuh Ching is on track to fully adopt the Industry 4.0 trend by sourcing machine arms into its production chain. Aside from that, the company has also internally adopted ERP to manage cost production, as well as automated production equipment like CNC digital machining center, CNCF machining center, 65 multitasking CNC turning center and automatic cutting machining center. In the past two years, Jiuh Ching has also procured the seldomly-seen CNC lathe machinery with Y-axis and B-axis capabilities to meet clients' demands.
Also, thanks to the R&D experience and know-how accumulated in the past 30 years, it has become the foundation of Jiuh Ching's competitiveness against other companies. From taking orders from clients, the firm conducts a strict quality control procedure over material quality, production process efficiency, all the way to shipping. Such a top-down service chain eases customers' minds when they place orders with Jiuh Ching.
Jiuh Ching is one of the few Taiwan factories in the early stages of the auto repairing industry that obtained ISO 9001 certification. In face of industry upgrade, the firm had also gained certification of AS 9100 for aerospace product quality management before competitors. The firm aims to deliver complex production parts that normal CNC cutting factories are unable to manufacture. For more information, please contact Jiuh Ching at (06) 253-5459.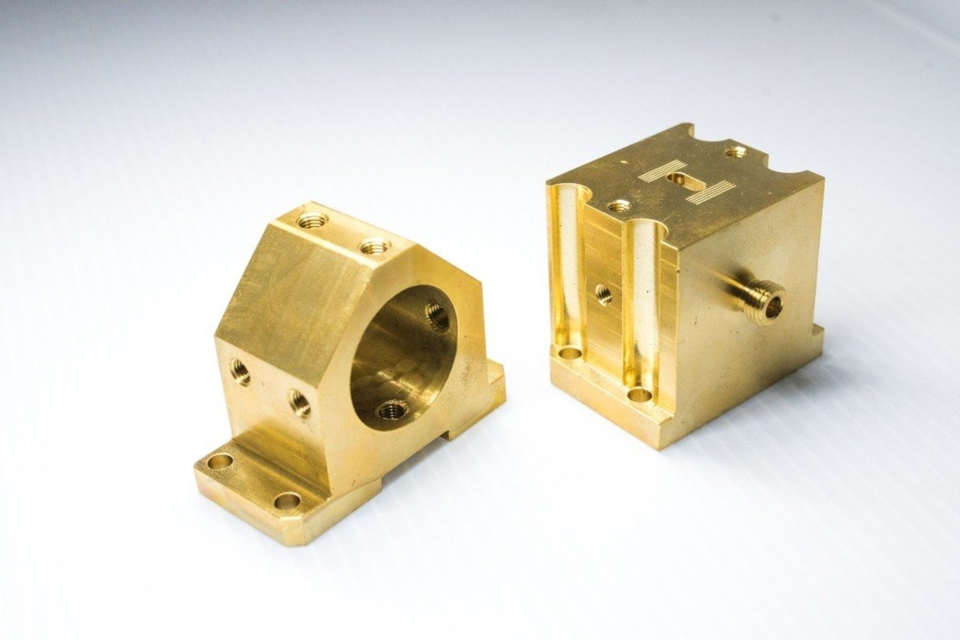 Jiuh Ching Industries Co., Ltd., an leading expert in complex auto repair parts, can provide customized orders to help customers produce bulk orders. (photo courtesy of Huang Chi-ming)