Jiuh Ching Industries Co., Ltd.--Lathed parts, milled parts, CNC machined parts
---
Established in 1987, the ISO 9001:2000-certified Jiuh Ching Industries Co., Ltd. is a leading supplier of high-precision auto, motorcycle, machinery, electronic parts in Taiwan.
With strong manufacturing and processing capacities, the firm now produces a very wide array of product items such as special screw nuts, sanitary utensils, electronic parts, auto and motorcycle spare parts, locks, lug nuts, bar processing etc.
Jiuh Ching claims that its products can be made of different materials according to customers' requirements, including aluminum, copper, steel, stainless steel etc. The firm welcomes customers to provide blueprints or ideas for joint product development.
The company boasts leading manufacturing ability achieved by accumulation of long-term experience, expertise, and know-how. Jiuh Ching recently installed with an additional set of top-end equipment, the twin-spindle and -turret turning center, which is expected to further strengthen the company's competitiveness. (QL)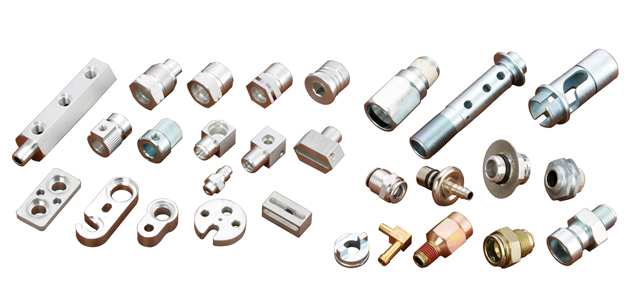 High-precision parts supplied by Jiuh Ching.

Jiuh Ching Industries Co., Ltd.
No. 26, Lane 169, Chungcheng 2nd St., Yongkang, Tainan Hsien, Taiwan 710
Tel: 886-6-253-5459
Fax: 886-6-253-0804
Email: juchin7880@yahoo.com.tw
Website: www.jiuhching.com